Who, what, where and why.
Founded by Morten and Michael M. Andersen in Klintholm, MMA Offshore A/S specialises in offshore services in the Scandinavian region. We have extensive experience in providing support for wind parks, platforms and other facilities in the high seas.
Service is our strength and we're passionate about providing everything from hospitality services to logistics, planning and transport.
We know the offshore industry lives and breathes off the back of onshore services and provide everything hard working professionals need to be able to focus on their work.
We're based in Klintholm and are ideally placed to service clients throughout northern Europe.
Contact us to find out what we can do for you and how we can support your projects from top to bottom.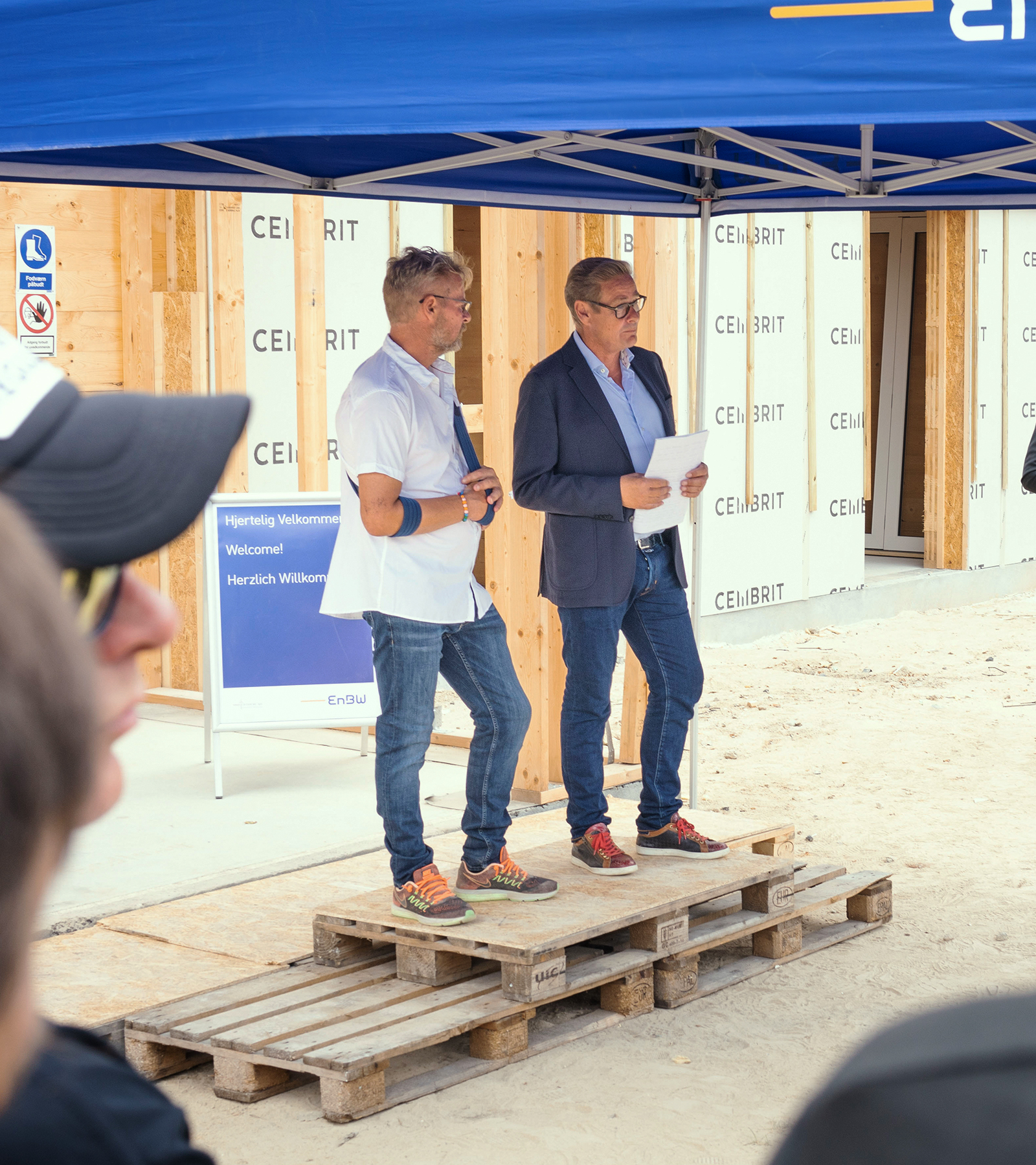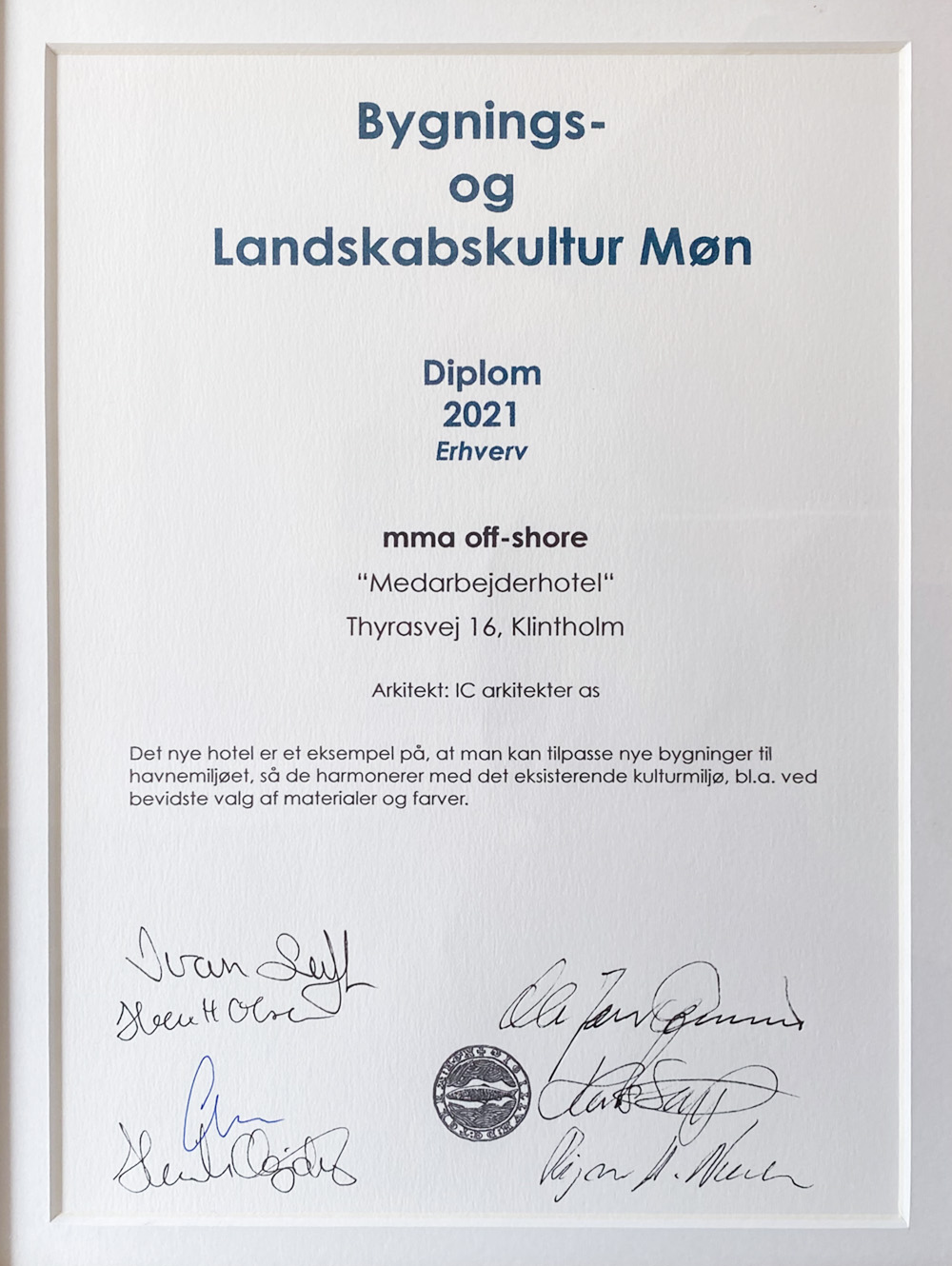 Construction and landscape culture Møn
Diplom 2021 – Profession
MMA OFFSHORE A/S
"Employee host"
Thyrasvej 16, Klintholm
Achitect: IC architects as
The new hotel is an example of how new buildings can adapt to the seafront in harmony with the existing cultural environment, also through the conscious choice of materials and colours.
Vordingborg
Business

Association
in collaboration with Lolllands Bank, Moens Bank, Vordingborg Erhverv A / S and Vordingborg Municipality – hereby appoints:
MMA OFFSHORE A/S
The surprise price 2020